Are you having a hard time finding funding to put your online radio plans into place?
Thanks to crowdfunding platforms, it is simple to request financial support from your followers and even strangers! But with all the different crowdfunding platforms out there, which one should you use to raise some money to boost your radio project?
Because of crowdfunding networks, it is simple to request financial support from your followers and even strangers! However with many different crowdfunding networks available, which one should you use to raise some funds to improve your radio station project?

Kickstarter is definitely one of the most popular crowdfunding networks worldwide. The network is committed to promoting ventures in the Arts industry (music, photography, film, food, etc…)
Remember that everything on Kickstarter must be a venture with a clear goal, for example: creating an album, book, or a work of art. In other words, a venture needs to eventually be completed, and something must be manufactured by it.
How's it work?
As a project creator, you'll need to create a financing target. This refers to the amount of cash that you believe you will require to complete your project.
Once your financing target has been met, people can support your project by putting down money. Kickstarter is an "all or nothing" proposition, meaning no one will be charged unless target has been reached.
Your followers get an inside look at the creative means of your project, and can also choose from a collection of rewards that you offer. It can even be products with your stations logo for example!
How much does it cost?
Kickstarter charges a 5% fee Which are paid by the collected funds. Other payments processor will also be applied which varies between 3-5%.
If you do not reach your target, no fees are charged.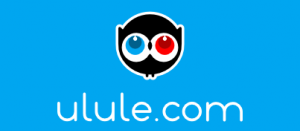 Ulule is a French crowdfunding network that allows people, affiliations and organizations to gather funds in order to create their project.
How does it work?
Like Kickstarter, Ulule is an "all or nothing" proposition. This means that if your funding goal are not met your supporters will not be charged.
To begin, just select your money related goal, the length of time that you will be raising capital, and the non-monetary prizes you wish to offer your supporters.
How much does it cost?
Only successful projects that have reached their funding goals will be charged a commission by Ulule.
The commission is structured differently depending on some key bits of information such as: currency type, payment method & amount of funds being collected. If you would like a full break down, click here.

Fundly's initial setup is quick and painless. The process only takes between 5-10 minutes and they will help walk you through the entire thing.
How does it work?
As opposed to their competitors above, Fundly allows you to withdraw your funds as soon as you start receiving them. Once a withdrawal is requested, you will receive the funds within 2 to 5 business days.
You will have to create a fundraising story with a photo and description. Once you have completed those simple steps, you will be capable of sharing your fundraiser with your contacts!
How much does it cost?
A 4.9% fee service fee with an additional 3% credit card processing fee is deducted from each donation received.
How does it work?

You will need to select the amount you are looking to raise with an estimated time frame you are hoping reach your goal (there is a 60 day limit).
The platform offers 3 operating modes:
Donation in exchange for rewards: Provide a reward to people that donate to your project.
Presale: Allows you to offer objects or services by the unit.
Free donation: Just receive donations with no kickback to those donating the funds.
How much does it cost?
Such as the other crowdfunding networks, the commission of 8% is only collected if your goal was reached.

Tipeee has a slightly different approach to the other crowdfunding networks we've discussed above as it is based on leaving a tip (as the name indicates).
How does it work?
Since this funding method is based on a "tip" system, there are no time limits or goals to be achieved. You will receive the money collected from your supporters in you bank account each month, just like a tip!
How much does it cost?

An 8% commission is applied with additional fees depending on the payment method you use.
Have you used crowdfunding networks?
Have you used a crowdfunding platform to help boost your project? Let us know all about it in the comments below!
Ready to create your account and and join our community? Click here to get registered